Team Bios
Vaughn Erickson, ChFC®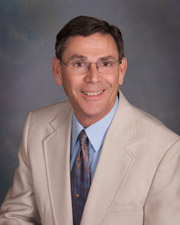 Vaughn received his undergraduate degree from Gettysburg College in 1965 with a Bachelor of Arts in Biology.  He went on to earn a Master of Divinity from Lutheran Theological Seminary in 1969.  Vaughn entered the insurance and financial services industry in 1977 as a career agent with Lutheran Brotherhood Insurance Company.  He obtained his securities licenses in 1980 and was awarded the Chartered Life Underwriter (CLU) and Chartered Financial Consultant (ChFC) designations by the American College in Bryn Mawr, Pennsylvania in 1986.  Vaughn joined First Heartland Capital, Inc., and established his independent advisory practice in November 2002.
Vaughn and his wife, Joyce, have two children and five grandchildren.  Vaughn enjoys sailing and butterfly gardening.
Check the background of this investment professional on FINRA's BrokerCheck.
David Erickson, CFP®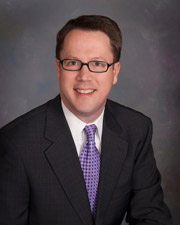 David is a native of Chambersburg, graduating from Chambersburg Area Senior High School in 1985.  He attended Penn State University and received his Bachelor of Science in Physics in 1989.  He pursued his love of music with a Master of Music Degree from Indiana University.
He returned to his hometown and began working with his father, Vaughn in the financial services industry in 1992.  He maintains his securities and insurance licenses in PA, MD, OH, CO and MN. David is a CERTIFIED FINANCIAL PLANNER® practitioner.
David and his wife Leann have been married since November of 1997 and have three children, Joshua, Elise and Luke.  They are active members of First Lutheran Church in Carlisle.  His hobbies include traveling with his family, cooking with chocolate and making music with friends.
Check the background of this investment professional on FINRA's BrokerCheck.
Joyce Erickson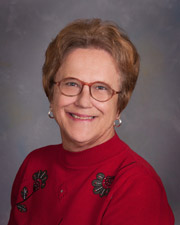 Joyce is Vaughn's wife and David's Mother.  She has been an integral part of the firm's development from its beginning to the present.  She has been a support for Vaughn and David for the entire 30 years of the practice.  As the receptionist, she greets clients with a smile when they arrive at the office or when answering phone calls.  Joyce now assist's Vaughn with document filing and client relations, and maintains all office supplies.
Joyce enjoys reading, needlework, traveling and spending time with family and friends.
Rose Mellott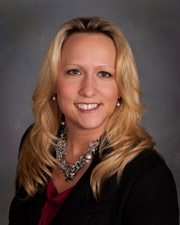 Rose joined our firm as our Client Services Team Leader in 2008.  Her responsibilities involve managing a variety of activities that keep our office running as efficiently as possible.  Some of these activities include planning educational and social client events, updating our client database, maintaining filing systems, developing office policies and procedures, processing client account forms, and most importantly providing EXCELLENT client relations.  Rose graduated in 2004 with a degree in Business Administration from Kaplan University.  Prior to joining Erickson Financial Rose worked for an architectural firm as their office administrator.
Rose grew up on a farm here in Chambersburg.  Rose and her husband, Jeremy, recently welcomed a baby girl to their family.  Rose enjoys volunteering, viewing and creating art and farming with her husband.  She greatly enjoys spending time with her three children and looks forward to future family vacations.
Cindy Rudy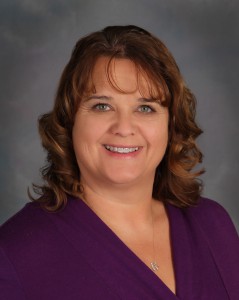 Cindy joined our team as our Client Services Assistant in 2013.  Her responsibilities are to assist Rose and David in the daily functions of running the office including: assisting in maintaining a welcoming and professional office appearance, participation in event planning and execution, and continued client relationship building.  Cindy graduated from Potomac State College of WVU, Keyser, West Virginia, in 1985.  Prior to joining Erickson Financial, Cindy worked for an insurance agency as a licensed property and casualty agent.
Cindy grew up in a small town outside of Cumberland, Maryland, known as Wiley Ford, West Virginia.  Cindy and her husband, John, were married in 1989 and have three daughters, Samantha, Tabitha and Ally, whom reside in Greencastle, Pennsylvania.  The Rudy Family enjoy vacationing at their lake property in Mt. Storm, West Virginia, family vacations at the beach and going to all their girls various sporting events.