About Us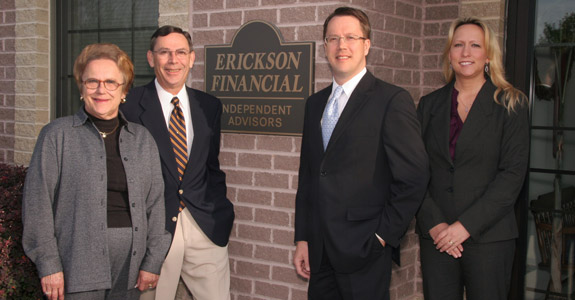 History of Practice
Vaughn Erickson founded an insurance practice in 1977 as a career agent with Lutheran Brotherhood. At his side his wife, Joyce Erickson, supported him from the home front and later joined the practice as the receptionist.
David Erickson joined his father and Lutheran Brotherhood in 1992. In 2002, they joined First Heartland Capital, Inc., and established an independent practice.
Now with a combined 65 years of experience our firm manages over $90 million in client assets.